Easy Crochet Dish Scrubby
*This post may contain affiliate links, which means I may receive a small commission, at no cost to you, if you make a purchase through a link!*
Today I'm going to share with y'all my easy crochet dish scrubby pattern! These are freaking awesome! They are my favorite kitchen scrubbies! They go great with wedding or housewarming gifts along with these crochet washcloths!
Easy Crochet Dish Scrubby Pattern
You will need:
Abbreviations:
CH – Chain
SC – Single Crochet
ST – Stitch
SL – Slip Stitch
Note that if you are still learning your crochet stitches, Annie's Catalog has a fantastic Stitch Guide with great stitch tutorials!
The Pattern
This pattern creates an approximately 5.5″ by 5.5″ dish scrubby.
| | |
| --- | --- |
| Row 1 | Chain 21 (21) |
| Row 2 | Starting in the second ST from hook, SC in each ST (20), CH 1, and turn |
| Rows 3-20 | SC in each ST, CH 1, turn |
| Edging | SC in each ST across the top, SC 2 in the last ST, Rotate and SC in each ST down the side, SC 2 in the corner, rotate and repeat 2x, on the last side: instead of SC 2 in the corner use a single SL and knot in the corner |
The Breakdown
Because you may not yet know how to read the table above, I've made a breakdown of the pattern so that literally anyone can do this!
1 | Get Your Supplies
All you will need for this project is a skein of scrubby yarn (For this tutorial, I am using Red Heart Scrubby Yarn in Ocean), an F5/3.75mm Crochet Hook, and a pair of scissors.
2 | Chain 21
The first thing you are going to do is tie a loop and chain 21.
3 | SC the Bulk
Now it is time for the bulk of the scrubby. Starting out this is going to look a bit like a caterpillar, but it's ok. Single crochet in the second chain from the hook. Single crochet in each stitch, then chain one. Turn.
After a few rows, it should look like this:
Continue crocheting the rows to fill in the body of the scrubby. This is approximately 20 rows, but I just make it square.
4 | Edging
At the end of your last row, crochet two single crochet into the corner stitch. Turn.
Single crochet in each space all the way around the scrubby. Then tie off the end.
5 | Weave in the Ends
Weave in the ends and trim the yarn so that it isn't visible.
6 | Done!
Now that you're done, it's time to get scrubbin'!
If you enjoyed this Easy Crochet Dish Scrubby Tutorial please share! As always, I'm happy to help you out if you have any questions, comments, or concerns! Just leave a message below!
You can find more fun and beginner-friendly crochet projects here!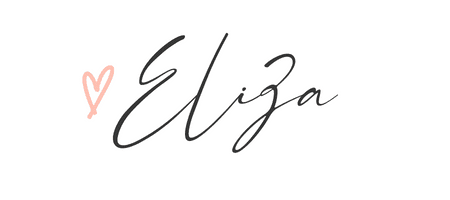 [mailpoet_form id="5″]