Affordable Places to Find Home Décor
*This post may contain affiliate links, which means I may receive a small commission, at no cost to you, if you make a purchase through a link!*
Let's get real, most of us have gotten pretty sick of our current home décor with all this working from home lately. So, I've compiled a list of my favorite Affordable Places to Find Home Décor! Emphasis on AFFORDABLE! Because curating a home that is uniquely you shouldn't cost an arm and a leg.
1 | Estate Sales
I absolutely LOVE estate sales! I have found so much of my furniture and décor at estate sales for dirt cheap! Estate Sales are also one of the best places to find area rugs for super cheap! I've also found awesome vintage dishes at estate sales! My mom and I found this cedar chest still in its packaging for only $100. Check your local classified ads to find estate sales near you!
2 | Thrift Stores
Thrift stores can be a hit or miss, but they are definitely worth a look. A lot of times I find things that I would like to modify into something amazing! This is the best place to find picture frames! People ask me all the time where I got my gorgeous and unique picture frames. One of my all-time favorites I got for 10 cents and just spray painted it! People ask about it ALL THE TIME! Never underestimate what a coat of paint can do!
3 | Friends and Family Members
Why not let your family and friends know if you are looking for something? Tons of my furniture is just stuff a friend or family member was getting rid of. Guys, I literally got my gorgeous dining room table for free because a family member just wanted it gone. My cute vintage dresser? A neighbor was just giving it away! Sometimes these things need some minor repairs or a coat of paint, but it is definitely worth the work!
4 | Discount Stores
Discount stores like TJ Maxx, Home Goods, Ross, and similar stores are an awesome place to find trendy decor at a really good price! Check with your local stores to find out when they have discount days! (Note that most of these stores also have a military discount)
Here you'll definitely have to do some digging to find what you want, but you can find some really affordable décor on Amazon.
Note: If you click on the company selling the item on Amazon, you can often find their business website where you can actually get a better deal! This gets you the item cheaper, while the business doesn't lose a chunk of their sale to Amazon. Win-Win!
6 | Craft Stores
Craft stores can be a fantastic place to find decor for your home! Many of these have fantastic deals and run awesome coupon discounts! Here are some of my favorites:
Hobby Lobby has a fantastic selection of home décor in a wide variety of styles. They have killer deals! And did I mention, they frequently run promotions where you can get 40% off an item?!?
I absolutely LOVE this website! It leans a little more towards event and wedding décor, but they have some fantastic home décor for a really great price! I buy from them frequently! They also have an Ideas & Inspiration section which is packed with great ideas!
---
Now that I've shared my favorite affordable places to find home décor, where do you find your affordable home décor? I love finding new places to shop for home décor and sharing them with all of you!
As always, if you have any questions, comments, or concerns, just let me know! I'm happy to help you if I can!
You can find more decorating resources here.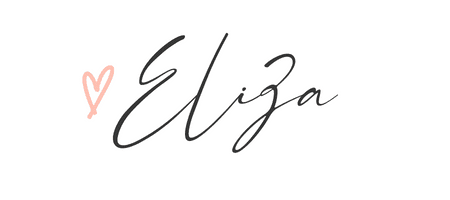 ---