Easy Christmas Sign + Free SVG
*This post may contain affiliate links, which means I may receive a small commission, at no cost to you, if you make a purchase through a link!*
I love having fun signs in my home. I'm not super into decorating for the holidays, but a fun sign and a small tree make good aesthetic additions during the Christmas season. Today I'm going to show you how to make this easy Christmas Sign! Grab some vinyl, greenery, and a canvas for this simple tutorial!
Easy Christmas Sign Tutorial
You will need:
1 | Paint with Modge Podge
Paint your surface with Modge Podge and let it dry. This will give your lettering something to really stick to so that they don't peel or fall off.
2 | Cut and Weed your Design
You can use any design or quote you want. I went with a twist on The Night Before Christmas. I live where it really doesn't get cold during the winter. We rarely use our heaters, and the AC is on year-round, so I found this fun quote quite fitting!
Because my lettering was longer than I had a cutting mat for, I used a pentagon cut in the same spot for both sections so that I could line them up perfectly.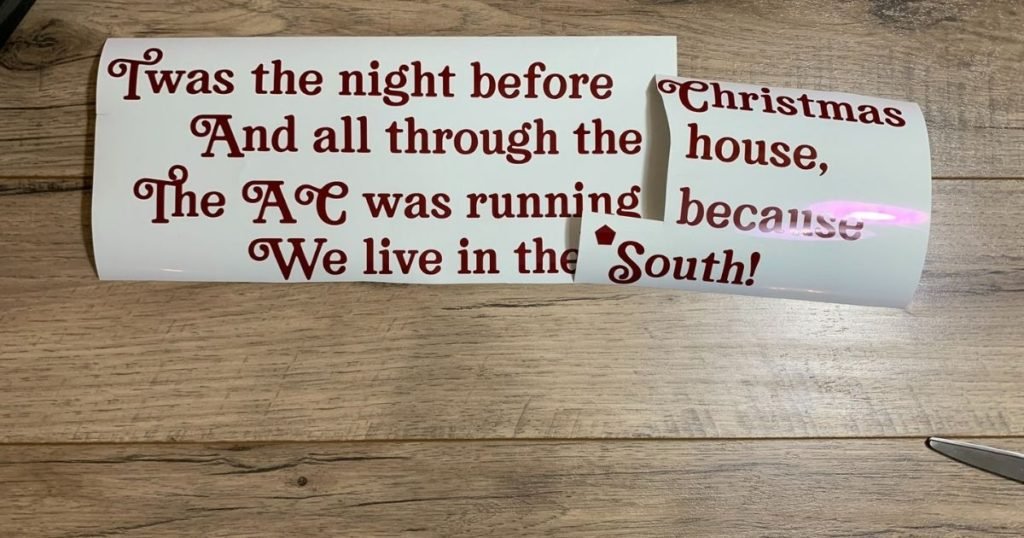 3 | Apply Transfer Tape
Apply the transfer tape to the lined-up vinyl. Rub the transfer tape onto the vinyl and backing with an application tool (credit card, pan scraper, etc.) Carefully remove the backing from the vinyl. Make sure to remove your marker (mine is a pentagon) if you used one to line up your lettering.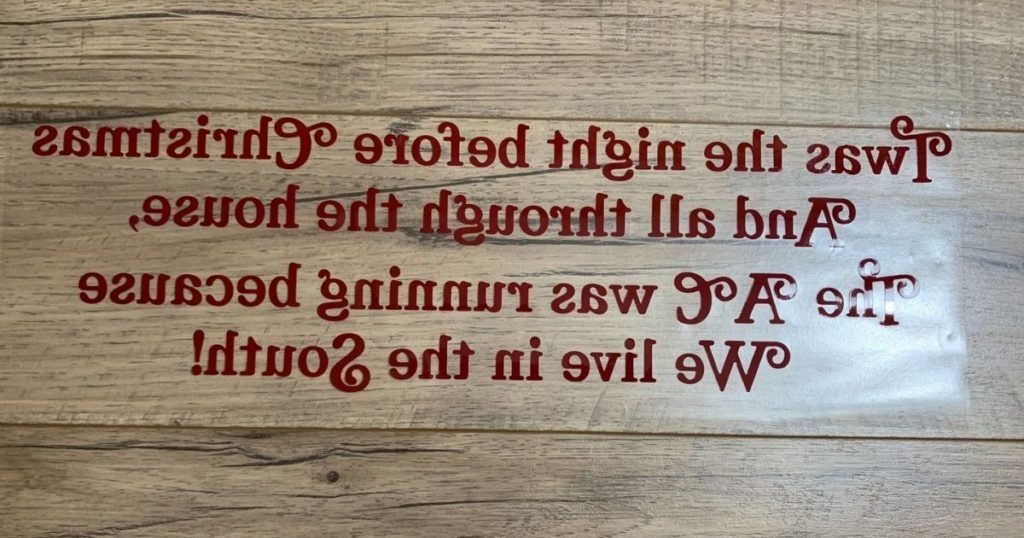 4 | Transfer to Canvas
Line up the vinyl where you want it on the canvas. You can get really precise with it, but I just do it by eye. Then, using the application tool, rub the tool back and forth across the top of the vinyl, and transfer tape to make the vinyl stick to the canvas. Carefully peel the transfer tape back leaving the vinyl on the canvas.
5 | Decorate Corners with Mini Ornaments and Christmas Branches
Layout the decorations, then hot glue them in place once you are happy with the arrangement. Here I used faux lambs ear branches, mini pinecones, and pieces of a berry garland.
6 | Done!
Now you're done! Hang it with command strips or a ribbon and you are good to go!
If you enjoyed this Easy Christmas Sign Tutorial please share! As always, I'm happy to help you out if you have any questions, comments, or concerns! Just leave a message below!
You can find more DIY Home Decor Projects here!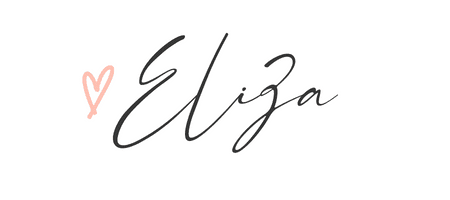 [mailpoet_form id="5″]