Crochet Boho Fringe Coasters
*This post may contain affiliate links, which means I may receive a small commission, at no cost to you, if you make a purchase through a link!*
Today I'm going to share with you how I made my little Crochet Boho Fringe Coasters! Yes, I'm one of those people who had it engrained in my brain that you ALWAYS use a coaster! With autumn just around the corner, I decided to make some fun, boho coasters to celebrate the fall season! Get ready for the upcoming fall season with this beginner-friendly tutorial! These cute coasters are perfect for those hot mugs and cool autumn days!
Crochet Boho Fringe Coasters Tutorial
You will need:
Abbreviations used:
This particular pattern has 4 rounds of double crochet + 1 round of single crochet, but you can calculate the flat circle in different sizes by using this post from Dora Does.
1 | Crochet a Flat Circle.
The first thing we are going to do is make a flat circle.
Magic Circle (Magic Ring):
Make a magic circle, then chain 2.
Round 1:
Make 9 dc into the magic circle and join with a sl st. Ch 2.
Close the Circle:
Pull the circle closed at the center.
Round 2:
Dc 2 in each st around, join with a sl st. Ch 2.
Round 3:
Dc 2 in next st, 1 dc in next st; repeat to end, join with a sl st. Ch 2.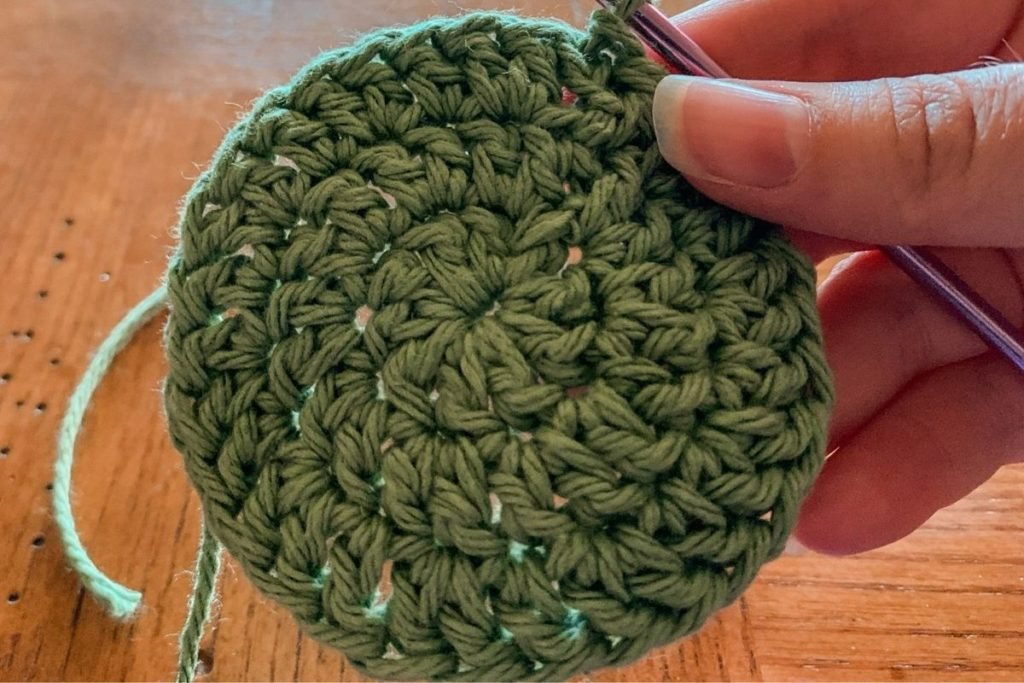 Round 4:
Dc 2 in next st, dc 1 in each of next 2 st; repeat to end, join with a sl st. Ch 1.
Round 5:
Sc 2 in next st, sc 1 in each of the next 3 st, join with a sl st and knot.
2 | Cut Fringe
Measure out 3.5″ pieces of yarn for the fringe. I used 2 pieces per sc on the outer edge, but you can add more if you want the fringe to look fuller.
3 | Attach Fringe
Using 2 pieces of fringe and tie it through each outer stitch.
4 | Weave In Ends & Trim
Pull the starting yarn into the center and weave it in to hide the end.
Pull the end thread through one of the fringe knots. Trim the ending yarn to the same length of the fringe. It will blend right in!
Trim any other extra-long fringe pieces to a similar length to the surrounding fringe.
5 | Done!
And done! Now you are ready to show off your brand new crochet boho fringe coasters that are perfect for fall! It's time to break out all those mugs and a cozy sweater!
I hope you have enjoyed this tutorial! As always, if you have any questions, comments, or concerns, just let me know! I'm happy to help you out wherever I can!
You can find more fun DIY Decor Projects here!